Thought I would repost this post from 2012 since it will be in the 90's around Greater Seattle starting this weekend! Ready to keep cool when it gets HOT, HOT, HOT?!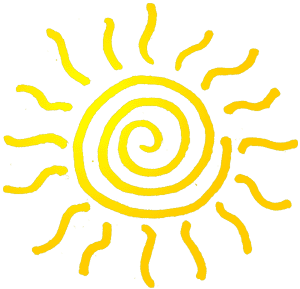 REPOST:
After moving here from the Midwest (via the East Coast!) we were surprised how many homes, apartments and condos didn't have air conditioning. Now after living here for several years we, of course, understood why a/c wasn't important when you only get a handful of 90+ days. (Of course if you are pregnant at the same time, that is another story!)
On those 90+ days, however, it can be a little unbearable. So, some of the things we did during those times (like now) is stocked popsicles in the freezer, took a cool shower and let hair airdry during the day, and discovered some local spray parks. But my favorite discovery was one I heard on the radio here years ago and it really does work.
You open all of the windows at night before you go to bed (if it is safe to do so) and keep them open to let the cool air in. Then before it gets hot and sunny you close all of them as well as all of the shades. The key is to close them between 5 and 6am if possible and 7am at the latest. When I first tried this I couldn't believe how well it worked. Our house is always 10 degrees cooler than outside by doing this. It is really refreshing to come home to a house without a/c that is 75 degrees instead of 85 like outside. (As I write this it is 78 degrees in my house and 89 degrees outside.) I am a person that always prefers it colder than hotter and the excessive sun and heat are no friends of mine.
Other things we do is use electric fans, and on especially hot days, we put a bowl of ice in front of the fan and it works like a mini a/c. I also sleep with a cold wash cloth on my neck or forehead to keep cool. And on days when it is just too hot upstairs we sleep downstairs on the sofabed. It's kinda like a vacation from the bed, a mini-adventure! At least my preschooler thinks so!
I have found 30+ more ways to keep you (even while sleeping) and your home cooler too. So click on the links below to discover more of the ways to beat the heat.
The first one I am going to try is the cold water spray bottle you keep in the fridge!
Don't forget the usual suspects for the kids at home too, like water balloon fights, wet sponge fights or catch, supersoaker fights, sprinklers and kiddie pools.
And if you want to avoid the heat altogether short of going to visit Santa at the North Pole, don't forget to take advantage of the indoor malls, libraries, movie theaters, book stores and the like.
Stay cool!